The results for the 2015 Global 100 Most Sustainable Corporations in the World index are in and were proud to announce that CoVest members have made the list!
---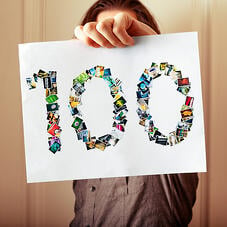 Toronto-based media company Corporate Knights has released their ranking of the world's most sustainable companies for the year of 2015. The corporations on the list have undergone an intricate process that examines companies from around the world and determines which organizations are making careful use of resources, getting the most out of their capital and maximizing employee performance.
When considering resources, Corporate Knights observes:
Energy use

Emissions

Water use

Waste generated
The factors to measure financial sustainability are:
Revenue

EBITDA

The ratio of CEO compensation to the average employee's compensation
When determining a company's employee management practices, Corporate Knights turns to:
Reports of fatalities or lost time

Turnover

Diversity in leadership

Female representation on the board and in management




It is no easy task to be included in the world's 100 most sustainable corporations. There is no single, universally accepted definition of 'corporate sustainability", so Corporate Knights developed several criteria to dwindle down the competition. To even make the shortlist, corporations need to pass four qualifiers; these screens include, sustainability disclosure, F-Score, product category, and sanctions. The shortlist is then evaluated across 12 key performance indicators (KPI):
Energy productivity

Carbon productivity

Water productivity

Waste productivity

Innovation capacity

Percentage tax paid

CEO to average worker pay

Pension fund status

Safety performance

Employee turnover

Leadership diversity

and Clean capitalism pay link
With so many requirements to meet, it's exciting to see that the U.S. claims the greatest percentage of the list, with 20 companies in a variety of industries. Of those companies, CoVest members make up 5 with one getting over 60% in an overall score.
CoVest members are able to make the top 100 sustainable corporations list because, just like Corporate Knights, we have an intricate process to determine whether a company will be a CoVest member. Our current members consist of Fortune 1000 members and similar private and global companies. CoVest typical member revenue ranges between $5 billion - $15 billion. Because CoVest utilizes the aggregate spending power of its members to create leveraged agreements with industry leading suppliers across a vast array of indirect categories, it's important to ensure our members meet a certain criteria.
If you're interested in which CoVest members made the list, give us a call at (216) 325-5115 or if you're more enticed to find out more about our membership process, click here!
Image provided by Flickr user: Brian J. Matis
---
For the entire Top 100 list and an indepth look at the scoring
Click the image below to download