CoVest Sourcing Network has partnered with My Purchasing Center to produce a study that will identify and understand how leaders create value through group purchasing.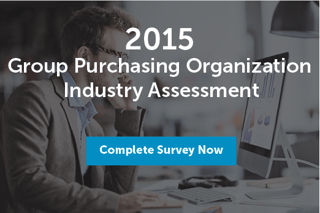 The sharp increase in the adoption of group purchasing across all industries has led us to develop the 2015 Group Purchasing Organization Industry Assessment. This study will help us understand trends in group purchasing and garner insight from participants in order to develop the right strategy for different organizations going forward. We invite all purchasing executives at Fortune 1000 companies and their private equivalents across the globe to complete the survey.
The traditional procurement model of continuous sourcing of low-spend categories is changing as companies no longer have abundant resources to manage all categories effectively. Your responses to the survey questions will not only help us understand how to manage this new trend, but will also benefit the future of procurement at your organization and others for years to come.
The deadline to complete the 2015 Group Purchasing Organization Industry Assessment is December 31, 2015. Anyone who participates will be provided an executive summary of the results ahead of the public release and receive a new white paper by CoVest titled, "Growth of the Role of GPOs."
Thank you in advance for your help with this important project.