CoVest Sourcing Network is proud to announce the addition of five new member companies.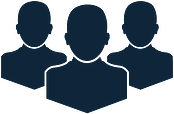 A leading campus retailer and wholesaler that provides customsolutions for both local and online campus store operations, including physical and digital learning materials, retail services, school content and management systems.
A leading transporter of industrial, commercial and retail goods, specializes in less-than-truckload (LTL) shipping solutions for business.
A leading manufacturers of home improvement and building products, as well as a leading provider of services that include the installation of insulation and other building products.
A global diversified holding company that engages in multiple businesses, including diversified industrial products, energy, defense, supply chain management and logistics, banking, food products and services, oilfield services, sports, training, education, and the entertainment and lifestyle industries.
A global company that discovers, develops, manufactures, and sells a broad and diversified line of health care products and services.
These new members have a combined annual revenue of over $40 billion, bringing CoVest's total member revenue to exceed $350 billion.
Click here to read about our previously added members.
---
Learn More About CoVest
CoVest Sourcing Network provides pre-negotiated agreements for indirect good and services, yielding immediate savings. More than 30 large corporations rely on CoVest to drive down costs by leveraging the spend of member companies, providing best-in-class pricing and value. Current members' annual revenue totals more than $350 billion. Expansion of indirect categories is driven by the needs of member companies and decided at periodic member meetings. No upfront costs, long-term commitments or investments are required to join the network.