The Grainger Show is a yearly event that puts a spotlight on products available through Grainger. Read about my jam-packed day and a review of my favorite booths.
---
The 2019 Grainger Show
Confidently, I put on my sunglasses and walked across the very convenient walkway from my hotel to the Orange County Convention Center. It was 75 degrees, I had my favorite CoVest polo on and a game plan: breakfast, trade show floor, seminar #1, seminar #2, lunch, trade show floor, meeting, hotel cocktail, celebration event. This was my fourth time attending the Grainger show and I knew the terrain well... or so I thought.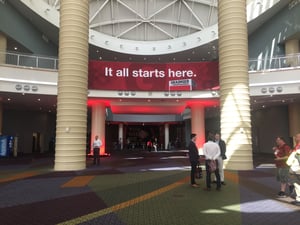 I strutted into the west concourse of the convention center ready to tackle the day, only to find it deserted. After all my planning I still managed to walk into the wrong section of the convention center! The conference was not on the west concourse but the south concourse! I was so confident because I was a returning attendee that I neglected to download the Grainger app. The app would have given me all the information I needed for the trade show in the palm of my hand.
I quickly learned from my mistakes, downloaded the Grainger app and was happily on my way. Unfortunately, I missed breakfast and had to immediately attend my registered seminars, but they were so good I quickly forgot about my morning hiccup.
Seminars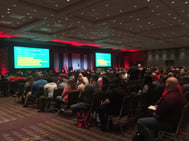 While informative, the speakers used many tactics to keep the seminars interesting including audience participation, personal experiences and clever jokes that had the whole room laughing. One seminar even included a lifesaving 911 call! Yes, the speakers were entertaining, but I also learned a lot. I'll be recapping two of the seminars on the CoVest blog.
The Grainger Trade Show Floor
Though my itinerary was thrown for a loop, I was determined to make my way through as many booths as I could on the trade show floor. While I did want to start from one end and make my way to the other, my nose caught a whiff of something I could not ignore: Donuts! The Georgia Pacific booth not only had some of their best Jan-San products on display, they had a conveyor belt creating the smallest most delicious donuts I had ever had. Many booths had 'wow factors" like this. I saw a magician pulling cards out of thin air, grabbed a bag of fresh popcorn and walked by a giant fan so powerful that it made me want to call out to Auntie Em.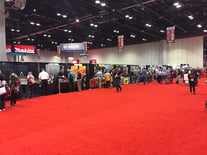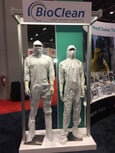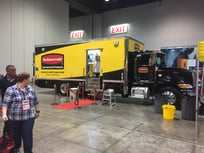 But while the "wow factors" on the floor were attention grabbing, their products were the real show stoppers.


My Top 3 Trade Show Booths
3M
3M caught my eye from several rows away. Standing atop a towering scaffolding, a 3M employee hollered out to the attendees below. He was demonstrating their suspension trauma safety straps. The straps allow the worker to stand in their harness to relieve the pressure being applied to the arteries and veins around the top of the legs. After a fall, if the worker remains suspended at height they can become unconscious and if not rescued promptly, serious injury or death may occur. These straps can extend the amount of time a worker can be suspended until rescue arrives.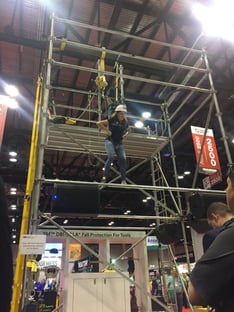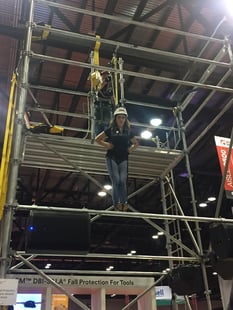 But why wait for a rescue when you can save yourself? With DBI-SALA Self-Rescue, you can work at height without worrying about being left suspended after an arrested fall. 3M demonstrated this at the Grainger Show and through a simple quick release the demonstrator was gliding down from that towering scaffolding in seconds.
CRC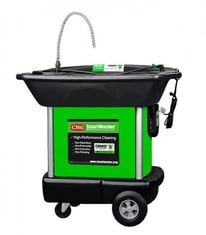 Holding up a picture of a corroded sink, a CRC representative stands behind their SmartWasher Bioremediation system. This product stuck out to me because it literally made grease disappear before my eyes. Their Ozzy Juice and Ozzy Mat work together to release microbes that breaks down greases and oils creating a harmless byproduct of carbon dioxide and water. This process keeps the fluid non-hazardous, non-toxic and non-flammable and eliminates the expense and liability of hazardous waste removal.
Sqwincher
The last booth that caught my attention was the Sqwincher booth. I'll admit it was not the product that grabbed my attention at first, it was the energetic and animated representative. However, when he dived into his spiel he made a customer out of me and my co-workers. Did you know your brain is 85% water and needs twice as much energy as other cells in the body. Many manual laborers report feeling dehydrated and dizziness on the job. Sqwincher rehydrates and replenishes your body with necessary potassium and low sodium, key electrolytes that help maintain peak performance. Safe for diabetics, Sqwincher comes in several forms: ready to drink, power packs, concentrates and freeze pops.
The Celebration Event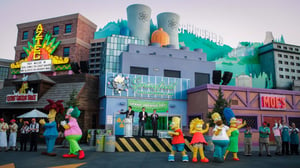 Once the trade show wrapped up for the day, all attendees gathered for Grainger's private event at Universal Studios. And let me tell you, it was a BLAST! From visiting the Wizarding World of Harry Potter to escaping the streets of NYC with Jimmy Fallon, it was great traversing the park knowing everyone you bumped into had something in common: The Grainger Show It made for great casual conversation!
Overall, I got to give the Grainger show a 4.5 out of 5 (Next year I'll have to remember to download the Grainger app!)
---