Ever wonder how many Christmas tree farms there are in America? Are you curious about how many gifts are in The Twelve Days of Christmas, but never bothered doing the math? No worries, we've gathered all the data we could find on Christmas right here for you!
Christmas beginnings
In A.D. 350, Pope Julius I, bishop of Rome, proclaimed December 25 the official celebration date for the birthday of Christ. However, it wasn't until June 26, 1870 when the United State finally declared Christmas an official holiday.
Oh, Christmas Tree. Oh, Christmas Tree
Christmas trees have been sold in the United States since 1870. Today, between 30-35 million living Christmas trees are sold each year in the U.S. That's a lot of trees! Because of the high demand, there are now about 21,000 Christmas tree farms in the United States. These farms have to treat their trees for years because Christmas trees usually grow for about 15 years before they are sold.
According to the Guinness world records, the tallest Christmas tree ever cut was a 221-foot Douglas fir that was displayed in 1950 at the Northgate Shopping Center in Seattle, Washington.
I Hear Those Sleigh Bells Ringling...
Even Christmas music has us doing math. In the song, "The Twelve days of Christmas" there are 364 presents given. That number is divided into 12

Partridges, 22 Doves, 30 Hens, 36 Calling birds, 40 Golden rings, 42 Geese, 42 Swans, 40 Maids, 36 Ladies, 30 Lords, 22 Pipers, 12 Drummers. With all that counting, there's no surprise that The Twelve Days of Christmas is no where near being the number one Christmas song. That title goes to Elvis Presley. According to the Recording Industry Association of America (RIAA), Elvis' Christmas Album, the 1970 re-release of Presley's 1957 album, is the best selling Christmas album of all time with over 10 million records sold to date.
Santa, Kris Kringle, Saint Nicholas...
Ever wonder how Santa gets all those presents to each kid around the world? Well, according to the United Nations Children's Fund (UNICEF), there are 2,106 million children under age 18 in the world. If there are on average 2.5 children per household, Santa would have to make 842 million stops on Christmas Eve, traveling 221 million miles. To reach all those stops, Santa would need to travel between houses in 2/10,000 second, which means he would need to accelerate 12.19 million miles per second on each stop.
Santa "expert" Larry Silverberg came up with an answer to how Santa does it and he says all those presents can be delivered within 5 minutes! Silverberg theorized that the deliveries would be possible if Santa was traveling at the speed of light, getting help from his elves, and making use of "relativity clouds," which would allow him to "stretch time like a rubber band."
Or maybe a more plausible answer is that Santa is

hiring Santa impersonators to deliver his gifts. It makes sense, each year there are approximately 20,000 'rent-a-Santa's hired in the United States alone. They would be perfect to deliver gifts since they already undergo seasonal training. Rule number is to maintain a jolly attitude under pressure from the public.
Christmas Cha-ching
Christmas is the time for giving and retailers love it. Christmas purchases account for one-sixth of all retail sales in the U.S. And if you are not buying gifts, chances are you buying one of the 3 billion holiday cards sold each and every year. Even the world's largest Christmas stocking (measured 106 feet and 9 inches long and 49 feet and 1 inch wide) could not fit all those cards!
Let's not forget about Hanukkah, or is it Chanukah?
Hanukkah has 16 different was to spell it in English. Incase you were wondering they are, Hanukkah, Chanukah, Hanukah, Hannukah, Chanuka, Channukkah, Chanukka, Hanukka, Hannuka, Hannukkah, Channuka, Xanuka, Hannukka, Channukkah, Channukka, and Chanuqa. However, Haukkah is the most commonly used spelling.
CoVest Crunches the Numbers
If you think these Christmas numbers were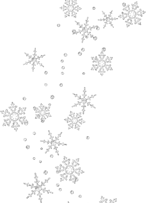 impressive, wait till you see what CoVest's analytical team can do for your spend. Through our category management process we collect data, audit, do core list rewrites, annual price change analysis, savings analysis and reporting. We do all this to ensure that our members receive the one gift they truly want each year: Booked Savings!
Find out more at www.covest.com or call (216) 325-5115
---
Click image to download!