Understanding the basic classification and principals of Group Purchasing Organizations is your first step in evaluating if one can provide value for your organization.
Based on your industry, company size, sourcing needs and procurement goals, selecting the best fitting GPO will start you on the path to savings. After all, that is why one joins a GPO, to save time and money.
---
Horizontal GPOs vs. Vertical GPOs
Horizontal GPOs have a membership base that include companies across multiple industries. Some may focus on select geographic regions, employee levels, revenue range, company lifecycle, etc, but member companies will come from a

broad range of industries.
Vertical GPOs are industry specific and only include member companies that fit within the targeted industry. GPOs originated in the medical industry, where today, they dominate hospital procurement practices. Looking for savings on items specific to your industry, select a vertical GPO.
In both classifications, these same core principals apply: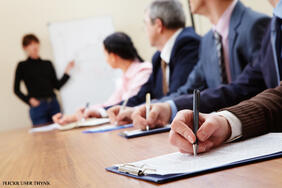 GPOs leverage the spend of member companies to achieve price and service levels superior to what individual companies can achieve on their own: This is the become a bigger fish model, used to attract more attention, services and pricing discounts from a supplier.
GPOs focus on indirect spend categories of materials and services that are common among most companies: Perhaps the most common indirect spend category is office supplies. Very general specs, everybody buys them and plugging in a different sticky note provider is not going to affect your core business. Additional indirect categories include office equipment, conference services, IT hardware, MRO related categories, temporary labor, promotional items and more.
GPOs provide services to strategically source indirect categories: Essentially this is an out-sourcing of the sourcing activity, allowing procurement teams to redirect resources towards consolidation, compliance, and sourcing strategic categories.
GPOs provide on-going category management on behalf of the member companies: Spend reports, savings analysis, pricing audits, core list management, price increase push back and item substitution recommendations are all generally included in the category management piece a quality GPO will offer.
GPOs are generally funded by supplier rebates that offset the supplier selling costs. Each supplier has a cost to identify, recruit and bring on a new customer. GPOs offer a supplier an additional sales channel to expand their customer base.
The GPO model for indirect spend categories is steadily growing in popularity as the value a GPO offers is hard to deny. If your company is looking to partner with a GPO, spend time researching the available options to insure a successful relationship.
Interested in learning more about what makes CoVest, a horizontal GPO, unique?
About CoVest Sourcing Network
CoVest Sourcing Network provides pre-negotiated agreements for indirect good and services, yielding immediate savings. More than 30 large corporations rely on CoVest to drive down costs by leveraging the spend of member companies, providing best-in-class pricing and value. Current members' annual revenue totals more than $325 billion and averages more than $7 billion. Expansion of indirect categories is driven by the needs of member companies and decided at periodic member meetings. No upfront costs, long-term commitments or investments are required to join the network.