With so many opportunities to optimize savings, CoVest understands that its members might have a difficult time keeping up with all our benefits. To ensure everyone is aware of all saving opportunities, CoVest is introducing Keeping Up With Your Categories. This is a great way to not only stay aware of savings opportunities, but stay informed on suppliers and their new products.
---
This week Keeping up with Your Categories will focus on Konica Minolta Business Solutions.
Supplier
Konica Minolta is a leader in information management focused on enterprise content, technology optimization and cloud services. Konica Minolta has been recognized as the #1 Brand for Customer Loyalty in the MFP Office Copier Market by Brand Keys for eight consecutive years.
What's new?
We hear it all the time, don't judge a book by it's cover, but we now live in a world where that's exactly how we make snap judgments. In order to make your company pop, it's vital to market everything with a flair. Your content's color, design, structure, etc. needs to catch your intended audiences eye before they mosey on to the next bigger and brighter design.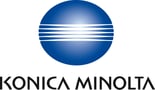 Being one of the leaders in the graphics communications industry, Konica Minolta strives to innovate exciting solutions so that you can draw eyes in your direction. One great example is Konica Minolta's investment in the MGI Digital Graphic Technology product line, a French-based leading decorative printing equipment manufacturer.
The MGI products provide attractive finishing features with such solutions as JETvarnish 3DS, which makes a 3D tactile varnish finish available to all digital printers. It can turn a regular print job into a high-margin spot UV job, or even a higher-margin 3D embossed job. Not only does this increase a print shop's profit margin, but can also give it a unique finishing feature that its competitors would be hard pressed to offer.
The end-products that the JETvarnish 3DS generates are absolutely eye-catching with raised foil images, hot foil stamping and embossing abilities. This includes gorgeous labels for short-run packaging, stunning product brochures, and striking promotional posters for such vibrant industries as entertainment, fashion and jewelry.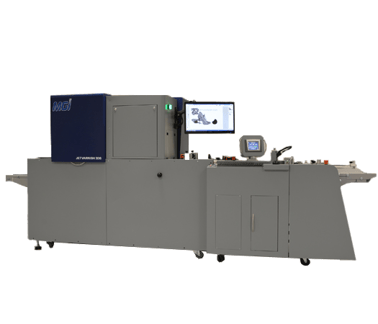 Konica Minolta will soon have access to MGI's entire product line for commercial print, label and packaging solutions. This positions Konica MIinolta to support not just the commercial print market, but the exciting and lucrative high-end industrial market as well. Adding these amazing products and features to their product line allows Konica Minolta to expand further into the growing label and packaging markets more than they had ever done before.
CoVest member benefit
CoVest Sourcing Network offers several solutions to our members office equipment needs through our Konica Minolta program. CoVest and Konica Minolta's partnership will bring you highly advantaged, best-in-class pricing on all KMBS models/machines, an account manager who directly oversees implementation and coordinates service throughout the life all KMBS machines. Additionally, the CoVest/Konica Minolta partnership offers global coverage.
Learn more about Konica Minolta at, www.KMBS.com
Learn more about CoVest at, www.covest.com
---
---