Leverage within a group purchasing organization (GPO) is meant to benefit all parties, but how exactly is it effecting the members? Members gain from GPO leverage and here's why:
---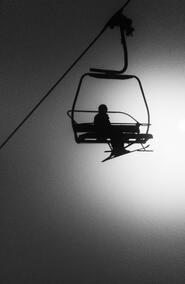 Recently,

we got to look at the
leverages from a GPO supplier's perspective
.
Today, we will look at leverages through the eyes of the members. Though the basis is the same, - to leverage means to gain the advantage through the use of a tool (that tool, in this case, being a GPO) - the supplier looks for a steady source of income and a reliable customer, while the members are looking to optimize their indirect spend.
When a company joins a group purchasing organization it is usually to gain better pricing, services and terms that it could not have gotten on its own. It's common for a smaller company to use the GPO to appear larger, combining the spend of other small companies to maximize their volume in order to obtain better savings through the supplier. The supplier will view the business under the GPO as one giant company and offer a deal across all members.
When a company centralizes spend for the first time, they will need a tool to go about it - whether its through an in-house procurement team or using external resources. Typically, when a company is consolidating their spend, they are bringing together the spend of several of their business locations. To optimize savings, the company will bring all the individual locations' purchases under one umbrella. The new purchasing power will be able to bring in discounts that each location could not reach alone. The advantage of sourcing through a group purchasing organization is the company will not only leverage their own spend, but leverage their relationship through the GPO with suppliers. Also, suppliers view GPO members as long term investments and, in addition to price advantages, they are likely to offer better service.
Another type of potential GPO member are those who have already consolidated. These companies have already taken all the necessary steps to optimize savings on their own, yet they still aspire to enhance savings even further. Joining a GPO would improve their leverage and give them the savings they are reaching for. Just as when a company is consolidating its many locations, a GPO will pull spend from its many members and with the new volume, find discounts beyond anything a single business could find alone. This also puts less strain on internal resources. A group purchasing organization will keep its members current on new offerings or service enhancements by having frequent reviews with suppliers to understand new services and approaches the supplier may be taking. This allows internal resources to redirect their efforts elsewhere.

CoVest enhances their members' leverage by focusing on categories where leverage can drive differentiated pricing and contract terms. CoVest's contacts are structured and managed differently than our competitors. We identify key, high volume items that enjoy fixed, aggressive pricing. We call it the core list. It is a combination of high volume items across all members and high volume items unique to each member. The list is rewritten often to ensure a tight fit with current spend patterns. Our team spends far more time managing the specifics of each category than our members can afford, as the spend levels in these categories are small for each member, but significant for CoVest. Joining a group purchasing organization like CoVest gives an individual company a unique leverage that cannot be found anywhere else.
Image provided by Flickr user: GuyLejeune
---
Click below to download our FAQ PDF