Have you ever wondered how much sparkling wine we actually drink on New Years Eve? Maybe you've been curious about the giant New Year's Eve ball in Times Square? No worries, we've gathered all the data we could find on the New Year's Eve celebration right here for you!
Out with the Old...
The first New Year was celebrated 4,000 years ago by the ancient Babylonians. It was Julius Caesar who first declared January 1st a national holiday. Before Caesar's declaration, the New Year began on March 1 in ancient Rome.
...In with the New
The ball drop in Times Square has become iconic to New Year's Eve. Though it wasn't that long ago that the ball was first dropped. The first official New Year's Eve celebration (sans ball) occurred in 1904 and included fireworks to celebrate the New York Times new headquarters at Times Square. Three years later, after a fireworks ban, the 700-pound ball was dropped. Today, the ball weighs 11,875 pounds and has over 2,668 Waterford crystals attached to

it. The crystals enable the ball to display more than 16 million vibrant colors!
Drop it Like it's Hot
The Times Square ball isn't the only thing dropped on New Year's Eve. All over America different cities drop odd and sometimes edible objects. Strasburg drops 275 ping pong balls from the town's tallest building

. Imagine that clean up! Lebanon, PA lowers a 150 pound stick of bologna. Georgia Brews brewery, changes it up and raises a six foot tall to-go cup five stories at their annual "Up the Cup" celebration. But none of these come close to Times Square who not only drops the ball, but drops 2,000 pounds of confetti on the surrounding crowd.
New Year's Eve Around the World
It shouldn't be a surprise that New Year's Eve is celebrated differently around

the world. People in Spain celebrate by eating one grape at every toll of the clock when midnight strikes. Eating 12 grapes means 12 months of good luck and happiness. While Spaniards stuff their face, Australia stuffs its opera house. Sydney, Australia has the most attendees in the world with over 1 million people lining Sydney Harbour's 40 miles of shoreline. The famed Sydney Opera House lets off over 80,000 fireworks for everyone gathered to see.

Spreading the love
While everyone around the world celebrates differently, one thing stays true, the tradition to ring in the new year with family and friends. It is thought that the first people you see when you ring in the new year

can either bring you good luck or bad luck. Keep your friends close, right? And if you don't feel so inclined to kiss anyone at midnight, you're not alone. Though a timely tradition, only 44% of American adults actually plan to kiss someone when the clock strikes 12.
Before Midnight
The night of New Year's Eve is a time for celebration and many Americans are eager to participate. Americans consume close to 360 million glasses of sparkling wine on New Year's Eve. However, there are a lot of people who

have trouble staying awake long enough to pop those bottles. 22% of people admit to falling asleep before the chime of midnight.
New Year's Day
Unfortunately, a lot of people begin their new year with bad news. According

to the National Insurance Crime Bureau statistics, more vehicles are stolen on New Year's Day than any other holiday. On average, over 2,000 cars are reported stolen on New Year's Day. The car most stolen? The 1994 Honda Accord.
New Year's Resolutions
The top 10 New Year's resolutions made during the

holiday are to spend more time with family, fall in love, stop procrastinating, quit smoking, learn something exciting, eat healthy, get a new job, improve finances, get organized, and the number one New Year's resolution is to lose weight. About half of America (45% of Americans) actually make a New Year's resolution.



Unfortunately, only 8% of people achieve their goals.
CoVest Crunches the Numbers
If you think these New Year's numbers were impressive, wait till you see what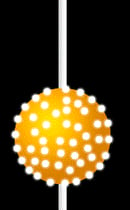 CoVest's analytical team can do for your spend. Through our category management process we collect data, audit, do core list rewrites, annual price change analysis, savings analysis and reporting. If you haven't
decided on a New Years resolution yet, make an effort to optimize your spend because that's one resolution CoVest can make happen!
Find out more at www.covest.com or call (216) 325-5115
---
Click image below to download!