The office supplies retailer, Staples, is undergoing a comprehensive transformation to position itself as a "worklife fulfillment company". The rebranding effort is geared towards helping professionals make their workplaces more productive by providing products and services designed to inspire and connect colleagues.
---

The Push to Redesign
Staples has come a long way since its birth in 1986. The superstore was created after it's founder, Tom Stemberg, frantically searched to replace his broken typewriter ribbon to no avail. In his haste, he came to a realization: the world needed a supermarket for office products, and thus, the first superstore for Office Supplies was born.
Today, Staples wants enhance its offerings by providing customers with work life solutions that extend well beyond office product essentials. Why? Studies have shown that the way people work has shifted. Not only are more people working in open offices or frequently traveling, there is a stronger focus on the social mission. There is also an abundance of product information workers can readily access, enabling them to make decisions far before the need to purchase arrives.
These are a few reasons why Staples wants to partner with their customers and not just provide a better product at a better price, but give solutions.
The New Face of Staples
When you think of Staples, the first image that comes to mind is probably giant red capital letters and a half open staple that was cleverly disguised as an "L". For more than 25 years that was the face of the Staples brand, but with Staples' comprehensive transformation comes a rebranding facelift.

Staples' new logo reflects the enhanced experience it is delivering to its customers. Along with the name "Staples", an open staple is prominently portrayed in the logo. The new staple icon is a clever design that can be used in a multitude of ways. They have creatively incorporated this staple icon throughout their brand evolution, whether that be as a red table, a coffee cup, a wifi symbol or a group of people. The staple icon and its many design uses is a great addition because it symbolizes how Staples can be utilized throughout your entire business.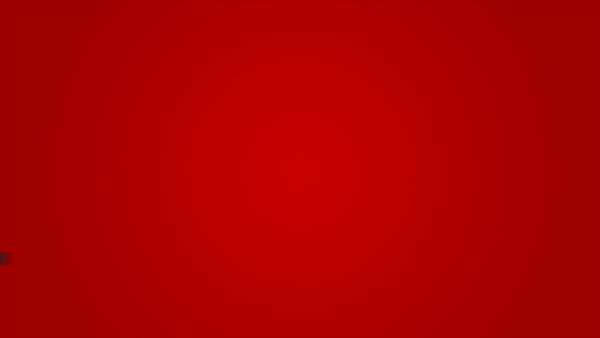 Five Brands That are Here to Help
To some, past Staples branded products might have meant "cheap". An easy way to get products you need at half the price. While the products were good and at a better price, Staples wanted to give its customer something more, something inspiring or innovating. Their new in-house brand of products, services and tech are thoughtfully designed and sourced for the way you work and live. As said in a commercial promoting Staples transformation, "It's not just a chair, it's a comfortable happier more productive colleague".
Launching a curated in-house brand of products that matches the products application to the customer's needs, Staples has unveiled 5 in-house labels to fuel sales growth.

TRU RED for business essentials. This line includes items such as pens, notebooks, printer paper, and shredders.
Featured item: The "squircles," a new writing instrument that is designed in a more ergonomic shape so it doesn't roll off your desk.

Nxt Technologies for internal tech services. This line includes items such as, wireless chargers, power banks, and headsets.
Featured item: NXT Technologies™ Surge Protector, with 12 outlets and 900J of protection, you can multi-task with peace of mind.

Coastwide Professional for facility supplies. This line includes items such as janitorial carts, waste receptacles, and cleaning supplies.
Featured item: Coastwide Professional™ ExpressMix wall-mount dispenser will dilute cleaning chemicals safely and keep them contained.

Union & Scale is a line of workplace furniture. This line includes items such as Chairs, bookcases, and desks.
Featured item: Lewis™ 2-Drawer Mobile Pedestal, a portable storage unit that can double as a seat .

Perk is Staples' breakroom essentials This line includes items such as disposable cups, cutlery, dusters and disinfectant wipes.
Featured item: Perk™ Compostable Paper Hot Cup, a durable cup that takes a sustainable approach to your sipping habits.
To ensure that their items are getting to their customers in a timely fashion, Staples will be implementing new in-house delivery methods, market by market, in order to get products delivered when people expect them. They have even built three new distribution centers, which are fully automated with robotics to pick and pack the end users' orders, streamlining the delivery process.
A Facelift for the Web
While initially built for functionality over aesthetics, the existing Staples website had an opportunity to modernize its web presence and create an overall better e-Commerce experience for customers. As part of the transformation, Staples is creating an advanced online shopping experience that gives its customers a more enticing, streamlined platform to shop with more customization. Currently the redesign is being rolled out slowly, starting with small and mid-sized customers before they do a full rollout.
Reading is Fundamental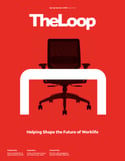 Continuing their efforts to give you more than supplies, Staples introduced two new magazines for professionals. The Loop, which comes in a hard copy and as an online magazine, focuses on new products launched by Staples, their applications, and product reviews. Published twice a year, The Loop is a product solutions guide that helps customers better understand what they are buying.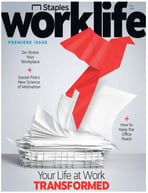 Staples Worklife magazine allows Staples to provide solutions, information and insight that will help customers manage their companies, and be more competitive in the industry. Filled with content from outside experts, Worklife is more than a guide on products. The magazine contains articles about running a company, hiring, giving constructive feedback to employees, as well as ways to be connected, inspired and productive in the workplace. Staples' Worklife magazine is a way for the company to directly deliver comprehensive ideas to address a variety of challenges professional face today.
A Change in the Way Staples Does Business
Staples reinvention is helping the company differentiate themselves while continuing to stay competitively priced. Their overhaul includes looking at every dollar they spend and viewing things as waste or investment. Any spend they consider investment will likely be doubled down, and anything considered waste won't receive additional dollars.
Staples buying power has also grown tremendously. Sycamore Partners, owner of Staples, has recently acquired Essendant, the largest wholesaler in the office supplies business. Because Essendant had 5 billion dollars in sales, Staples now has $5 billion more dollars of buying power. This is one one factor that will help to keep prices down for all Staples customers.
Another internal change customers will see is with their Staples representative. Instead of having a different representative for your different Staples accounts, each Member Company will be assigned their own representative. This will give each customer focused attention and a partner to rely on to come up with solutions when they face work life challenges.
Contact us today and learn more about our Staples program offerings.
---
Information obtained from CoVest's recent Member Meeting where Joe Gorman Vice President of Commercial Sales for Staples spoke to our Members about Staples rebranding and reorganization.