Before we can better understand how group purchasing can benefit your organization's future, let's first take a look at the history of group purchasing.
---
History of Group Purchasing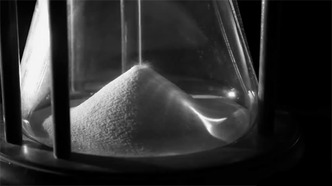 Group purchasing dates back to at least the 18th Century. In fact, one of the earliest cooperatives (co-ops) was formed by Benjamin Franklin in 1752 and is still in operation today – the Philadelphia Contributonship for Insurance of Homes from Loss of Fire. Since The Philadelphia Contributonship, group purchasing has been on the rise.
During the Industrial Revolution in England many small enterprises formed trade associations and guilds for their mutual benefit. A turning point for cooperatives came in 1844 when a group of English weavers banded together to form the Rochdale Cooperative, pooling their funds to purchase goods at lower costs. More importantly they codified a set of governance principles that provided a framework for success of cooperatives going forward to this day.
---

---
In the US in 1875, the Grange promoted cooperatives in the farming industry based on the Rochdale Principles which led to the development of numerous farming purchasing cooperatives. While these early efforts declined, they reemerged in the early 1900s with the formation of the American Farm Bureau and National Farmers Union, spawning several large agricultural co-ops that continue to this day.
The following shows a timeline of group purchasing's development from the 18th century until today

Group Purchasing today
GPOs as we generally know them today started in the hospital industry in 1910 with the formation of the Hospital Bureau of New York to source laundry services. Hospital GPOs have flourished to the point where today approximately 75% of hospital purchases are made through GPO contracts. Today the industry has consolidated to a handful of large organizations including MedAssets, Amerinet, Novation, Premier, MAGNET and HealthTrust.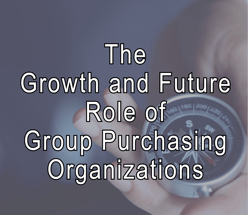 Other Vertical GPOs developed in the 1900s in the wake of hospital GPOs. These Vertical GPOs can be found in a variety of industries including Transportation, Aviation, Retail and Chemicals Horizontal GPOs. Vertical GPOs emerged to serve a variety of industries and focus on purchasing indirect categories common across most industries. Today the three major players are CoreTrust that is part of HealthTrust, the CoVest Sourcing Network that originated within the consulting firm of A.T. Kearney, and Corporate United. This is the fastest growing segment of GPO activity. With currently less than 20% of the Fortune 1000 utilizing GPOs the opportunity for expansion is large.
Multi-company collaborative sourcing is gaining in popularity. Over the next 5 – 10 years more and more companies will begin working with GPOs, and if the healthcare industry is any indication this trend is likely to create a large and varied set of companies to meet the needs of today's purchasing organizations.
Find out more by downloading a whitepaper on, The Growth and Future Role of GPOs