What is Total Cost of Ownership (TCO) and how does it pertain to group purchasing organizations (GPO)? Savings don't have to end after your initial purchase.
---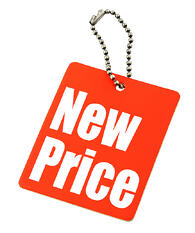 The general concept of total cost of ownership is actually fairly simple. It is the purchase price of an asset plus the cost of operations. This means that instead of just looking at the initial price of an item, you are looking at how much the product will cost you over time.
Many people have encountered TCO when purchasing a car. There is always the dilemma of whether to buy a car new or used. While the used car will have a lower price tag, it can cost you later in maintenance and repairs. On the other hand, the new car will cost you more initially, but will take less effort to keep it running smoothly.
Why is TCO important within a company?
When looking for the best savings for your company, you may think that finding the cheapest items will save the most money. That is not always the case. After a product is purchased you will have to consider the costs of training required to use the new asset, the cost of upgrades over time, maintenance and operating expenses, and the net salvage value of the item at the end of its life, among other costs.
Take purchasing a printer for example:

As you can see, though Printer B has a lower purchasing price than its competitor, its lifetime cost exceeds Printer A's by $100. These savings only include ink and repairs; imagine the difference when considering a single function printer versus a MFP, whether you'd like color or not, your desired output quality and all other printing options. Plenty of savings can be missed when not looking at the entire lifecycle of an item.
Maintenance, repair and operations activity (MRO) can often give you the opportunity to improve your business costs. These savings can be had immediately by eliminating the cost associated with 'shopping' activities. With 'shopping' activities, in some cases, taking almost 40% of the maintenance staff time there leaves little time to spend on more crucial projects to maintain a facility and it's equipment. What can improve this process is having core list of preferred vendors available with pre-negotiated pricing which can reduce shopping time and staffing cost.
---

---
Another costly factor in the MRO process is the cost put into executing the purchase. Along with the cost of having a person enter the data, there are other employees who have to review the information, approve the purchase and pay the invoice. These aspects alone can be in excess of $75 per order. Consolidating orders and policies on minimum order size can drastically reduce the numbers of orders and associated costs.
To ensure savings, it's best to keep 'inactive' inventory low and item turns high. It is not unusual to have tens of thousands of dollars or more of obsolete inventory. More focus on controlling the inactive and active inventory, reduces the likelihood of items being purchased and never used at a minimum. It is uncommon to have an average MRO inventory item turn of less than one annually. Often a company buys supplies in bulk with the intention to 'plan ahead' but end up not being able to use the asset later. Implementing reorder points and order sizes based on actual or forecasted usage can help minimize the excess and obsolete inventory. Also, in some cases, you can sell back the excess inventory to the suppliers paying a reasonable restocking fee.
How a GPO can help
When becoming a member of a GPO, you will have an organization dedicated to finding you the lowest prices possible. This means gathering the right information to make sure that your company not only saves more now but in the long run. Our suppliers offer consulting assistance, going beyond offering competitive pricing, to help you identify and implement opportunities to reduce your total cost of ownership.
At CoVest we have many services available to ensure our members are getting the most out of our GPO. Those services include:
Data collection

Auditing

TCO opportunity assessments

Core list rewrites

Annual price change analysis

Savings analysis and reporting
Photo Privided by Flickr user: MarkMoz
---
Want to find out if a GPO is right for you? Download out checklist: