Up to 50% of MRO inventory items are inactive for more than 12 months, resulting in inefficient usage of space and lost savings. But inventory management doesn't have to be that way! Improve the way you manage your inventory and lower costs, speed up fulfillment, and provide comprehensive reporting as we take a look at three approaches to effectively manage your MRO supplies.
You can have too much of a good thing, managing your company's MRO supply is critical to balance inventory and lower costs. We evaluate the services, solutions, advantages and disadvantages to shed light on VMI, Integrated Suppliers and MMRO.
---

VMI or Vendor Managed Inventory
What is it?
Simply put, you send your inventory data to a third party who will then use their software to provide you with inventory suggestions. The goal of the VMI model is to help a buyer accurately reorder products on a recurring basis by utilizing their supplier to maintain an agreed upon inventory of that supplier's materials.
The process:
The VMI model includes 4 basic steps:
Data communications

Calculations

Monitoring

Reporting
The process begins with the customer sending their supplier inventory data (or a product activity report) focused on that supplier's material. Ideally the customer would specify the types of controls they'd like to put in place before sending data. This could include:
Controls on quantities

Fill rates

Space allocated

Transaction costs

Physical access to your facility
Once all the necessary information is gathered, the supplier uses their software to analyze the data and create recommendations for replenishment orders. After the supplier reviews the software's recommendations and receives the purchase order, they will send the customer a purchase order acknowledgment to keep them informed. The entire process is highly transparent because the VMI software should report the same information to both the supplier and the customer.
Main Focus: Getting the right product to the right place at the right time ensuring reduction in excess inventory and avoiding unintentionally stock depletion of a good.
Benefits of VMI:
Lower inventory levels

Consolidation of spend

Removal of safety stock

Reduced purchasing & related admin costs

Reduced administrative work, allowing focus to be placed elsewhere

Customer controlled procurement
Disadvantages of VMI:
Too reliant on a single supplier / Product scope only covers the provider's products

Process and system is provider defined

Potential shipment delays due to poor demand forecasts

Feeling discouraged to find another supplier for a product or utilize another VMI system due to supplier contract

Data is disjointed
---

---
Integrated Supply Solution
What is it?
An Integrated Supply Solution refers to using a third party provider to act as a single source to consolidate a companies suppliers and manage the purchasing and inventory process. The solution often includes the provider having on-site resources in your facilities to manage the process.
Main Focus: To improve response time, production time, and reduce costs, shortages and waste.
The process:
Integrated supply solutions undertake various aspects of the supply chain, which (depending on the provider) may include:
Order processing

Delivery and logistics

Inventory management

Replenishment

Product sourcing

The return of defective or unwanted products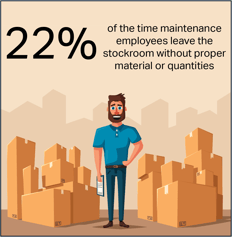 Supplier integration begins with planning. In order for the products and services to meet the demands and needs of the customers, you will need to select specific vendors to provide specific inputs. Then you will need to develop an agreement for the supplier to provide a set amount of inputs at a set cost for the year, along with shipping and delivery methods. This will ensure that the supplier has the specific materials needed to meet the expected output of products for the duration of the agreement.
Purchasing, inventory management, stocking, and reordering of supplies can be accomplished efficiently with well thought out logistics. Being able to analyze customer orders to establish a network of warehouses to use, which carriers will deliver the products and when the invoicing system to receive payments is decided can make a huge different in how inventory is moved around.
Benefits of integrated Supplier Solutions:
Product scope covers all indirect material

Data and reporting is unified

Ordering / billing consolidation to single provider

Outsourcing of non-strategic plant functions
Disadvantage of Integrated Supplier Solutions:
Potential for hidden fees, not a clear line of sight

Provider controlled / process and system is defined by supplier

Can buy products on your behalf, mark it up as a percentage and sell it back to you

Provider controls the data and access to it

Pricing and spend data may include fees and markups, obscuring the true cost

Transition process requires financial backing and a considerable time investment
Managed MRO
What is it?
A Managed MRO solution sits between a standard VMI solution and an Integrated Supply solution, taking on some aspects of both. Managed MRO goes beyond the traditional VMI solution, with the distributor implementing software and on-site personnel to more fully manage the material management process. Borrowing from the Integrated Supply model, this solution offers greater consolidation of orders through a single source and outsources non-strategic functions, while providing a more transparent pricing model (no item markups) and leaving key procurement functions with the customer, giving the customer greater oversight and control.
The process:
The Managed MRO life cycle consists of many phases:
Visit Facility

Define Scope

Implement Solution

Go Live

Review Performance

Renew Agreement or Transition Solution
After the MMRO provider gives an overview of Managed MRO capabilities, they will visit the site to assess your processes and technology to determine if any existing procedures can be utilized in their new strategic plan.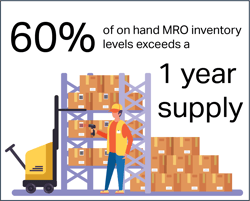 Once deliverables are explained, the contract is signed, the resources are assigned, tasks validated and the installation of processes and technology begins.
Next, inventory specialists begin task execution and/or storeroom management. There are recurring evaluations of task execution and reviews of financial benefits and operational improvements.
Benefits of MMRO:
Customer maintains responsibility for purchasing, order management and supplier relations

Gives sight into your entire tool crib / all indirect materials

Processes and system can be customer or supplier driven, offering more flexibility
Disadvantages of MMRO:
Only material management with no assistance to entire supply chain

There's a learning curve

Harder to find items, can be difficult to locate when ordering from other vendors
Determining

which solution is right for you
Deciding if VMI, Integrated Supplier or MMRO is the right fit for your business depends on your needs. Maybe you want a complete overhaul of your supply chain or you may simply want better inventory management on a specific supplier's products. Which solution you choose will be based on the resources you can allot to inventory management, your biggest setbacks and how much control you would like to outsource. If your Inventory needs are not met by one of the three solutions above, there is one more option that might suit you better:
Grainger's KeepStock MMRO is the solution that stands out from the rest.
Grainger's KeepStock MMRO solutions help you better identify, organize and manage your inventory. This is done with better data intelligence, improved inventory processes and variety of ways to manage, which include digital, vending and onsite assistance. What sets Grainger apart from the rest?
KeepStock MMRO fits between VMI and integrated Supplier Solution

Dedicated online resource - will come on site spend 40 hours at location and help with a variety of task, supports all of your MRO function - not just Grainger MRO

YOU keep control of your spend. Grainger sources the data, provides it back to you, but you place the order

Typically provides two experts on site: Inventory specialist and material management personnel

Grainger provides transparent data throughout the process and then lets YOU place the order
Contact us to learn how you can gain control of your MRO inventory and start saving!
---
Information obtained from CoVest's 2019 Member Meeting where Kenny Watkins, Strategic Account Executive for Grainger spoke to our Members about Managed MRO and Grainger's KeepStock.
---
Sources:
Datalliance, Tutorialspoint, Grainger, CoVest Member Meeting