Contingent workers or independent contractors have become a significant and sometimes permanent aspect of any workforce. Because of their large presence, companies should be considering the tools they use to manage these workers.
---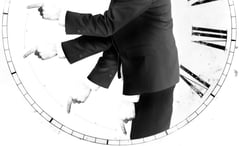 There are many factors to consider when utilizing contingent workforce. These independent workers are often paid differently, receive different benefits and function under different employment rules. Managing such labor can become complicated. Vendor Management Systems make the process easier by analyzing, managing and tracking your contingent workforce and Statement of Work (SOW) spend. SOW spend is temporary workers delivering a result specified by a SOW versus contingent worker paid hourly under company supervision.
A Vendor Management System (VMS) is an automated software system that avoids the inconsistencies and compliance risks associated with management often performed by several departments and managers. This system helps track suppliers, independent workers and contract workers while reducing costs, improving vendor performance and identifying and managing risk.
Vendor Management System Function
The right Vendor Management System can automate the many processes associated with supporting your contingent workforce. This includes:
Requisitions

Approvals

Time management

Expense management

Payment
A VMS tool is also a critical tool for real-time reporting of security and compliance issues. Through this system, management can monitor high-risk compliance areas, such as:
Contract compliance

On-boarding policies

Third-party certifications

Safety training

Induction

Compliance

NDAs

Security clearance

Drug tests and related background checks
Vendor Management Systems are just one aspect of Vendor Management Services. Working with vendor management experts will give you access to many benefits. A few of these advantages include:
Sourcing and negotiating with vendors

Identifying the right vendors for your organization and identifying opportunities to cut costs and enhance vendor terms

Evaluating current vendors' performance, quality, prices and vendor catalogues

Managing the transition from one vendor to another
Working with a VMS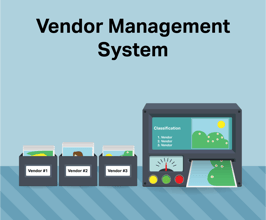 Often when trying to track their own supplies manually, companies lack visibility into performance and great talent can easily slip through the cracks. Using a VMS can give a company valuable insights that can increase efficiency, mitigate risk, and maximize vendor performance.
In collaboration with HCMWorks, CoVest provides its members with an independent contractor and temporary worker payment and management solution that will control expenses, ensure legal compliance, and reduce administration.
Through this partnership with HCMWorks, a leader in total workforce management solutions, CoVest members benefit from:
Outsource payroll and human resource management

Contractor talent and reduced cost

Expertise in local, state, provincial, and federal regulations

HCMWorks capability to eliminate the the risk associated with misclassification/co-employment

Vendor funded model, with HCMWorks acting as a single point of payment consolidation
Find out more by visiting our website at www.covest.com or learn more about the many advantages HCMWorks has to offer on their site, www.hcmworks.com
---
Click the image below to download our complementary whitepaper on
Manufacturer Deviations Category