The Coronavirus is spreading globally and the best thing you can do for your workplace is stay informed and practice good hygiene. Researchers are tirelessly gathering information to combat the virus. We have gathered all there is to know thus far, including the viruses origin and tips to keep your workplace and warehouses safe.
---
What is it?
Named after the crown-like spikes on their surface, Coronaviruses (CoV) are a broad family of viruses that is commonly found in many different species of animals, including camels, cattle, cats, and bats. Rarely does the animal coronaviruses infect people, but when it does the virus can cause mild to moderate upper respiratory tract disease in humans (eg. the common cold), and more severely, can lead to serious infections such as pneumonia.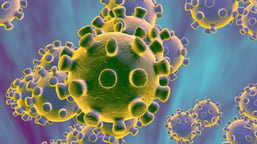 2019-nCoV is a new strain of coronavirus that has not been previously identified in humans but is now spreading throughout the world. This betacoronavirus was first reported in people who had some link to a large seafood and live animal market, suggesting animal-to-person spread. There have been recent reports of some patients who are infected who have not been exposed to animal markets, indicating person-to-person spread as well.
The 2019-nCoV is being compared to two previously identified coronaviruses which have caused severe disease: Severe Acute Respiratory Syndrome (SARS) coronavirus and Middle East Respiratory Syndrome (MERS) coronavirus.
---
---
This outbreak began in early December 2019 and continues to grow.
---
---
Where has it been detected?
First identified in Wuhan, Hubei Province, China, the virus has begun to spread across the globe. 18 states report more than 10,000 cases of COVID-19.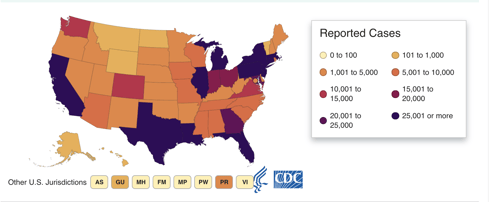 This Includes:
- California - Colorado
- Connecticut - Florida
- Georgia. - Illinois
- Indiana - Taiwan
- Maryland - Massachusetts
- Michigan - New Jersey
- New York - Ohio
- Pennsylvania - Texas
- Virginia - Washington
TOTAL US CASES: 981,246
TOTAL US Deaths: 55,258
---
---
More than 3,163,378 cases of coronavirus recorded worldwide.
---
---
Symptoms
The complete clinical picture with regard to 2019-nCoV is still not fully clear. Reported illnesses have ranged from people being mildly sick to people being severely ill and dying.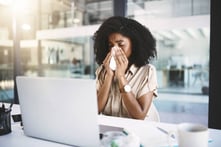 Symptoms of CoV infection include:
Sudden onset fever/high fever

Cough

Chills

Repeated shaking with chills

New loss of taste or smell

Headache

Sore throat

Shortness of breath or difficulty breathing

Muscle and joint pain, body aches, and fatigue
Available information suggests that older adults and people with underlying health conditions may be at increased risk of severe disease, including pneumonia, severe acute respiratory syndrome, kidney failure and even death. Only 10-20% of those infected required hospitalization for more severe forms of the disease.
CDC believes at this time that symptoms of 2019-nCoV may appear in as few as 2 days or as long as 14 days after exposure. However, it is very likely that if you haven't experienced symptoms within 7 days, you're in the clear. People who think they may have been exposed to 2019-nCoV should contact their healthcare provider immediately.
---
---
WHO declared coronavirus a global health emergency.
---
---
Treatment / Prevention
There is currently no vaccine to prevent 2019-nCoV infection. Unfortunately, it can take a number of years for a new vaccine to be developed. Standard recommendations to prevent infection spread include:
Regular hand washing.
Wash your hands often with soap and water for at least 20 seconds. Use an alcohol-based hand sanitizer that contains at least 60% alcohol if soap and water are not available.

Avoid touching your eyes, nose, and mouth with unwashed hands.

Perform frequent hand hygiene when entering and leaving areas with animals or where there are high numbers of people, such as food markets, public transport systems, offices, and retail stores.
Cover mouth and nose when coughing and sneezing.
If you use a tissue, throw the tissue in the trash immediately.
Avoid close contact with anyone showing symptoms of respiratory illness.
Given what has occurred previously with MERS and SARS, it's likely that person-to-person spread will occur.

Stay home when you are sick.

Healthcare workers caring for 2019-nCoV patients have an increased risk of infection.
Clean and disinfect frequently touched objects and surfaces.
Based on studies with SARS-CoV, this coronavirus could survive for longer periods of time and may survive for up to 7-8 weeks, if it contaminated food, trash, or fabrics (such as carpeting).

Coronaviruses are spread by respiratory droplets produced when an infected person coughs or sneezes and only travels to about 3 feet before rapidly settling onto surfaces.

Spraying disinfectant on a surface should be avoided to minimize the risk of spreading the virus through spraying of surfaces causing splashing during cleaning.

Commonly touched environmental surfaces (door handles, toilet flush handles, light switches, elevator buttons, keyboards, phone) are important to disinfect to reduce the risk of exposure.

Use protective equipment (gloves, face shields, and clothing) when cleaning and during animal handling operations.

Surfaces made from wood or bamboo cannot be disinfected and should not be used for animals.
---
Protecting your workplace
Fortunately, the 2019-nCoV is an enveloped virus and therefore easily killed. When determining which disinfectant to use to treat the surface areas in your work space, consider Diversy. Their disinfectants have a kill claim for Human Coronavirus. Instead of using a spray and wipe disinfectant, we would highly suggest adding Oxivir 1 wipes or Oxivir TB wipes to their arsenal for high touch points and vertical surfaces.
The Oxivir 1 wipes have a 30 second kill claim and the Oxivir TB wipes have a 1 minute kill claim. Both wipes use Accelerated Hydrogen Peroxide, have a level 4 toxicity rating with the EPA (no PPE required) and surfaces will stay wet for the required dwell time with one wipe.
Other products you might want to consider includes:

These products and more are available through CoVest's Staples program and our Diversey supplier. Our Members can obtain these product and more at a significant cost savings through the utilization of our supplier agreements that drive down costs for indirect categories by leveraging the collective purchasing power of member companies.
---
Access our resources
CoVest Members can access these products, along with other sanitary products for your workplace, and receive savings through the Staples Business Advantage Program.
Not a CoVest Member? Learn more about becoming a Member today.
Access Diversey's additional resources on Coronavirus, here.
---
What's next?
Keep tabs on the progression of the coronavirus and avoid locations where there are suspected outbreaks. If there are cases near you, don't panic. The prevention / treatment information we've gathered in this article are a great way to proactively combat infection, if you believe you or one of your employees are infected, contact a health care facility immediately.