This blogs series will guide you through several aspects of category management in Strategic Sourcing. But before we dive into specifics, let's understand the essential components of category management.
---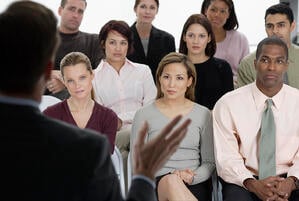 While there are many opinions on how to manage procurement categories, there is a solid foundation all forms of category management should be built upon. These essential qualities will ensure your categories are in good shape and in the best position to optimize savings. Some find comfort in the cumulation of savings, but our goal is to find a way to obtain the best savings and maintain them.
Develop your category management foundation with these steps:
Collection - Gather category information to formulate the best strategic plan
By collecting comprehensive data on major categories, you will have obtained all the proper components necessary to make a comprehensive strategic plan. This should include a firm grasp of category intelligence to give you a solid understanding of market trends and ensure your company is taking the steps in the right direction.
Questions that should be answered after the collection process:
What categories are the high spend ones?
What is the supplier situation – contract length, multiple suppliers?
Are there any monetary incentives in agreement that need to be accounted for in a pricing review?
Was all spend identified, including purchase order, P-card and inventoried spend?
---

---
Action - Turn the information you've collected into knowledge
Category management should build upon the savings found in an initial sourcing activity. Category management activities extend beyond strategic sourcing and category development to include ongoing cost reduction and supplier management. Together, these activities represent a key component of our value proposition.
As an example, some of the actions CoVest utilizes include:
Auditing - to ensure you are getting the best pricing and other benefits, such as Total Cost of Ownership benefits, e.g. SKU consolidation, inventory reduction.
Core List rewrites - (high volume item spend pricing) on an annual basis to refresh the list to reflect current spend.
Annual price change analysis - to ensure an increases are reasonable and justified.
Savings analysis and reporting - to document the impact of your procurement organization.
Reflection (Satisfaction) - Feed what you have learned back in to the management process
Take what you have learned in the first two steps and apply it to maintaining all your categories. It is in these essential steps that you can fill the holes between sourcing events and ongoing category management.
CoVest Sourcing Network's category management services build upon the typical savings of 10% - 25% found in an initial member benchmarking. Our category management activities extend beyond initial category implementation to include ongoing cost reduction and supplier management. Together, these activities represent a key component of our value proposition.
Be sure to follow CoVest's New Feed to catch our future blogs which will include information on saving reports, compliance reports, and consumption control.
Read next blog: Why Savings Reports Should Not be Neglected
Image provided by Getty and Fox
---
If category management seems overwhelming, maybe you should look into a GPO for assistance.
Click the image to download our checklist and find out if a GPO is right for you!