When purchasing lubrication it is important to remember that it is not just a substance that keeps things slippery. There can be many functions for machinery lubrication depending on which type of lubricant you use. Working with your lubrication suppliers to find the right product for each application is a key part of the purchashing process.
---
Lubrication Benefits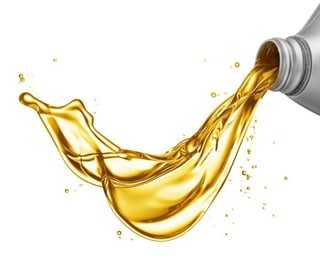 Machinery lubrication can be used in many ways. Lubricants have several properties that can be mixed and matched to meet your operating needs. Some lubricant capabilities are:
Friction reduction

Reducing wear that occurs during operation

Reducing operating temperatures

Minimizing corrosion

Keeping contaminants out of the system

And, of course, making things slippery
Most commonly, lubricant is used to reduce the heat produced by the friction of the bearings. The heat the equipment is producing is transferred to the oil so that it may be removed by a lube oil cooler.
Along with producing heat, friction can wear the bearings down. It's a viscous cycle, where a little bit of wearing leads to more abrasions causing more damage as time goes on. The best way to prevent this is by creating a lubrication film. Two of the preferred types of fluid related lubricant films are hydrodynamic and elastohydrodynamic.
Lubrication can also reduce the presents of contaminants. The use of seals, filters and other quality controls cannot eliminate all machinery wear, thus still leaving contamination behind. Fortunately, certain additives in lubrication will attract these contaminants, suspend them in the lubricant and transfer them to filters where they can then be removed. Lubricant additives can also prevent metal surfaces from coming in contact with water, therefore eliminating the occurrence of rust and other potential corrosive damages.
For All Your Lubricant Needs
Petro Canada, CoVest's supply partner for lubricants, has on stock more than 350 automotive, industrial and food grade lubricants and greases, base and process oils and specialty fluids. Not only that, but Petro Canada customers have access to wholesale and industrial fuels and bulk fuel delivery. They can also provide expertise to your organization to find the best lubrication solutions for all your needs.
You can find Petro Canada on the 2015 100 most sustainable corporations list where organizations are ranked based on how they are making careful use of resources, getting the most out of their capital and maximizing employee performance.
Petro-Canada serves the needs of its customers in over 60 countries worldwide all of which come from a diverse range of industries:
Adhesives

Agriculture

Automotive

Construction

Drilling/Oil Field

Fleet

Food & Beverage

Forestry

Gas Plants/Pipelines

General Manufacturing

Health & Beauty Aids (HABA)

Mining

Pharmaceutical

Plastics Processors

Power Generation
To find out more about Petro-Canada visit their website at, www.petro-canada.ca
You can also visit CoVest to find out more about how to access Petro-Canada deals through our website, www.covest.com
---