Price auditing is one of the most significant processes after implementing a contract, however, it does not get its due share of recognition. It is essential in any category management process.
---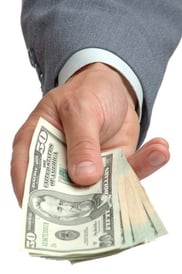 Price auditing simply ensures the supplier is charging the correct price. This is done by carefully examining the line item details of all purchases made and comparing those items to the contracted pricing. In other words, price audits ensure that the customer receives the correct, pre-negotiated price for every contracted item they buy. The reason price auditing is the best way to round out your category management process is because when variances in pricing are identified, they can be refunded to the customer in cases when they've over paid for materials. In most cases this is not a supplier trying to overcharge, but caused by errors in billing processes not following contract requirements. For instance the contract may specify prices are firm until years end, but the supplier has a general price increase mid-year that is passed in error.
How it works
After negotiating a contract, it's essential to make sure that pricing is implemented correctly. Why would the wrong pricing be implemented? Large national corporations often have many locations whose local pricing may be changed and vary from the national level's contracted rates. Large companies also use many different platforms for procurement: punch-outs, vending machines, websites (both mobile and desktop). There's a chance that the supplier may not consistently load the correct pricing across all of a company's platforms resulting in skewed data.
Price audits will help catch any of these errors. Gathering all of the line item transaction information is the key to beginning a price audit. If your company's procurement systems do not have that level of detail, you can request it directly from the supplier. Next is the time for all the tedious analytical work. Essentially a spreadsheet exercise, you will compare the prices for each line item to the price that was contracted, then you'll calculate the difference in price. Multiplying any variances by the purchased volume will provide the amount your company was overcharged (or undercharged). Creating this spreadsheet not only gives the exact amount of the pricing variances, but it also provides back up documentation when bringing this issue to the suppliers' attention.
Benefits
Identify overcharges so they can be credited

Ensure the supplier has uploaded pricing across all procurement platforms

Check if negotiated price changes are updated in a timely manner
Bottom line – you worked hard to negotiate great pricing. Make sure you're getting it!
CoVest does it best
CoVest relieves our members of a tedious workload by acting as an analytical resource. By reviewing the factors that have the most potential for pricing inconsistencies within the supply chain, CoVest focuses our resources against the areas with the most need. CoVest ensures that each supplier is managing pricing at a national level, to avoid local price changes that vary from the contract. We provide quarterly savings reports, which help identify any pricing inconsistencies. We also conduct an annual full pricing audit for every category. Any overcharges discovered are returned 100% to the member.
Simply put, CoVest is an analytically driven company. Using CoVest as an analytical resource for price auditing and other activities is free to the members, and allows the members to redirect scarce resources to more strategic activities.
Read the previous article in the category management series:
Core List Rewrites: Maintain Your Savings!
---
Click the image below to recieve a list of FAQs on GPOs