As the business landscape continues to change, the world of procurement rapidly evolves. In order to keep pace with the advancements in procurement, you'll need to stay up to date on hot topics, innovations and best practices. You can leave a lasting impact on your purchasing processes by knowing the ins and outs of these five procurement buzzwords.
---
Procurement Buzzwords You Need to Know
1. Digital Transformation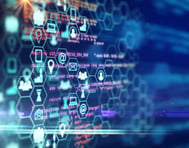 While the term has become somewhat ubiquitous throughout organizations, a move to digital systems elicits momentous change within an organization, fundamentally shifting the way in which business is conducted. Digital transformation for Procurement has several powerful implications, such as data integration that unifies internal operations and external purchases, a reduction of repetitive tasks through more streamlined processes, and the ability to create lasting value for the organization.
Robust software systems and clean data can help Procurement teams forecast better, reduce costs, increase performance and simplify procurement processes. Organizations that do not embrace digital transformation run the risk of mounting costs due to inaccurate data, lack of spend compliance, inadequate task execution and frustrated Procurement professionals.
2. Spend Categorization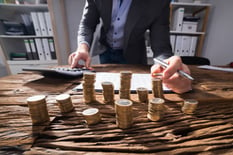 Like many Fortune 1000 companies, spend can be spread across multiple suppliers based on the direct and indirect materials required to operate a business. The challenge for Procurement professionals lies in securing accurate line item data that varies from one supplier to the next. Through a detailed spend categorization, products and supply sources are analyzed to determine benchmarking costs, as well as identify spend consolidation and savings opportunities. Items are appropriately classified, and products are then matched with the right supplier.
Spend categorization provides full visibility of spend by vendor, category and location. It streamlines processes, reduces suppliers and aligns supplier's capabilities within a category. Knowing which supplier is ideal for a manufacturer, item, and category is key to generating more savings. Learn more about the key to spend categorization success.
3. Group Purchasing Organization

Procurement professionals within large companies are often challenged with complex sourcing needs, while managing multiple categories, with limited support. Consequently, some highly visible categories, such as office supplies, receive less attention while more focus is placed on strategic categories. Without the bandwidth to address these sourcing needs, suppliers remain fragmented and spend within these non-strategic categories can quickly add up.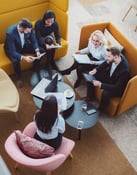 Group Purchasing Organizations can provide sourcing solutions by leveraging the buying power of its members and provide pre-negotiated supplier agreements. As a result, those commonly purchased items, such as office supplies, are offered at reduced prices and provide immediate savings.
Use the GPO Checklist to determine if a Group Purchasing Organization will help you achieve your procurement goals.
4. Compliant Spend
When a program is put in place with a supplier and Group Purchasing Organization, participating companies benefit from leveraged buying power that yields lower costs of core products. Compliant spend occurs when these common products are purchased by employees utilizing the the agreed-upon contract and programs. For example, instead of plant workers purchasing safety gloves at varying prices based on their plant location, safety gloves would be ordered through a single supplier at a deeply discounted price.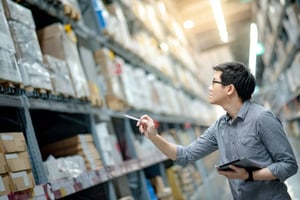 These contracts offer competitive pricing on the products that employees use most. The resulting compliant spend from these contracts produces significant savings for organizations by streamlining purchasing and suppliers through an improved pricing model. As more employees adopt this program, when purchasing frequently used category items, it minimizes off-contract spend, yielding greater cost savings and compliant spend.
5. MMRO
Managed MRO is the material and inventory management of maintenance, repair and operating supplies for your business production. For many procurement professionals in the automotive, manufacturing or chemical Industries, MRO is a key category that must be carefully reviewed to drive down costs, increase efficiencies and maintain production.
According to Grainger Consulting Services, up to 50% of MRO inventory items are inactive for more than 12 months, and up to 10% of inventory sits on shelves and never gets used. That means valuable stockroom space and money are wasted through ineffective operations.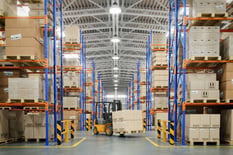 A MMRO program allows Procurement the line of sight to the entire tool crib by providing a dedicated onsite professional who manages all indirect materials, analyzes and optimizes inventory, and provides usage and cost transparency. Procurement maintains responsibility for purchasing and order management, while MRO supplies are adequately managed within each facility. When your MRO is managed, your operations are more effective, items are properly organized and replenished, space is utilized efficiently, and costs are reduced.
CoVest provides lasting indirect spend management programs that drive savings and compliance at no cost to you. Contact us today to learn more.